Ben Joella; Bass Luthier
As a professional bassist, Benjamin Joella, began performing in Los Angeles. He has recorded for Paramount Studios, Cher, Louis Belson, and film composer Bear McCreary. Following a move to Michigan, Ben served as section bassist with the Grand Rapids Symphony and participated in a Carnegie Hall debut with the symphony for their 75th anniversary season. Ben currently serves as principal bass of the Los Angeles-based baroque ensemble Les Sauvages Américains.  He is also an occasional performer with the Sarasota Orchestra.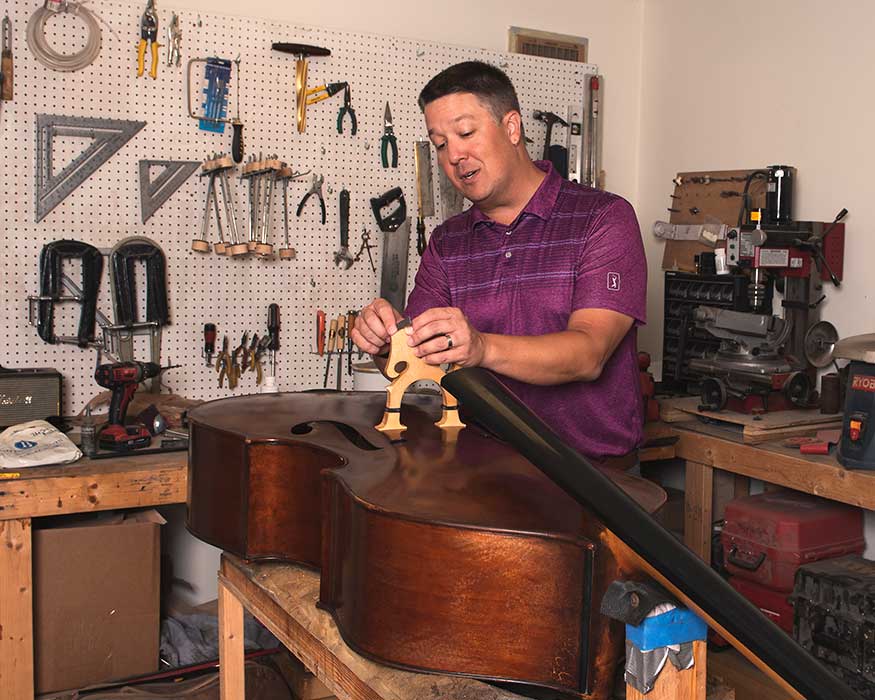 As a luthier, Ben built his first instrument – a five-string fretless electric bass – when he was 12 years old.  2 years later he built and sold his first commissioned instrument.  He has been creating ever since.  Just as Ben's performing interests shifted from electric to upright bass, so did his interests as a luthier.  In 2005, Ben setup a repair shop in Boca Raton, Florida and has been repairing professional-grade upright basses from around the state ever since.  For the last few years Ben has been telling his clients that he is going to start building upright basses from scratch.  A few clients still believe him!