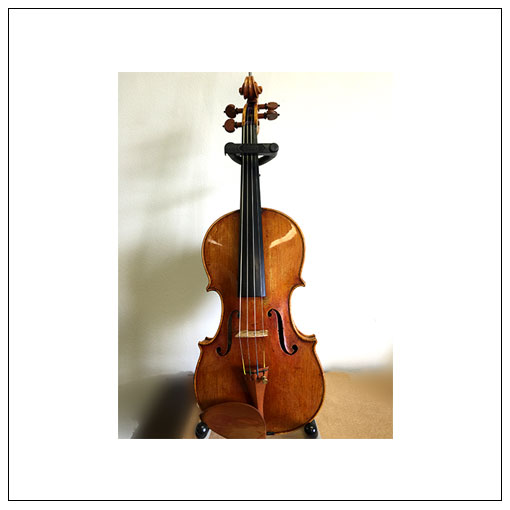 Svetozar Bogdanoski | VSA Award Winning Violin
Barnes Violins are featuring two Florida violin makers this month. We have a beautiful violin for sale, made by James Morris-Robert, a renowned Florida violin maker. He has worked on numerous Strads, Guarneri, Amati. Published in Strad magazine 1981 an article on Cremonese varnish. He has sold cellos through George Ricci and Harvey Shapiro at Julliard. Please see Henry IV Amati Viola 1590 You Tube for more information. Mr. Barnes played on the original Henry IV Amati viola 1590 at the home of Richard D. Colburn, Major Benefactor of Musical Arts in Beverly Hills.
We are also offering an exceptional violin bow made by David Forbes, Internationally known bow maker from Florida, who makes bows in the French tradition for all string instruments. He provides repair, restorations and rehairing. David started as a violin and bow maker in the early 1980s and has specialized exclusively in bows since the early 1990s with over 750 bows made. He trained with William Salchow in New York and Stephen Thomachot in Paris. David is a member of the American Federation of violin and bow makers and served on its board of governors for two years. He is also a member of the violin society of America and has been the director of the Oberlin bow making workshop since 2005. David was a bow judge at the VSA international competition in 2012. David's awards include two gold medals in VSA international competitions and numerous certificates of merit from VSA competitions, the City of Paris competition and Manchester cello festival.