" All Roads Lead To Barnesviolins! "
Celebrating Our 7th Business Anniversary - Thank You, Loyal Customers!
~ : Violin & Bow : Celestial Strings : ~
"Renting or Purchasing a well maintained instrument from BarnesViolins contributes to less time wasted in private lessons and more effective individual practicing."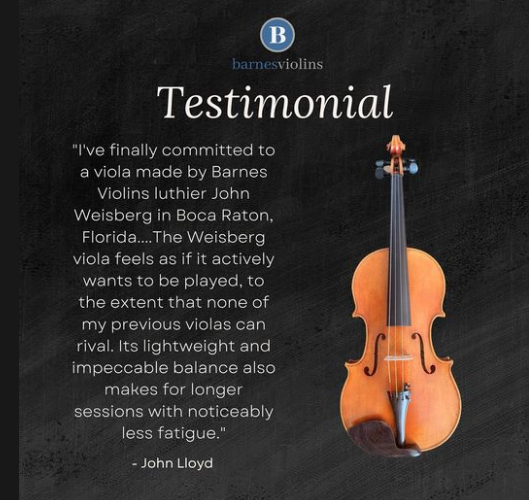 Hours of Operation:
Monday – Friday  –  10 am.  –  6 pm.
Saturday  – 10 am.  –  4 pm.
Sunday  –  Closed
Or Speak with One of Our BarnesViolins Sales Representatives Near You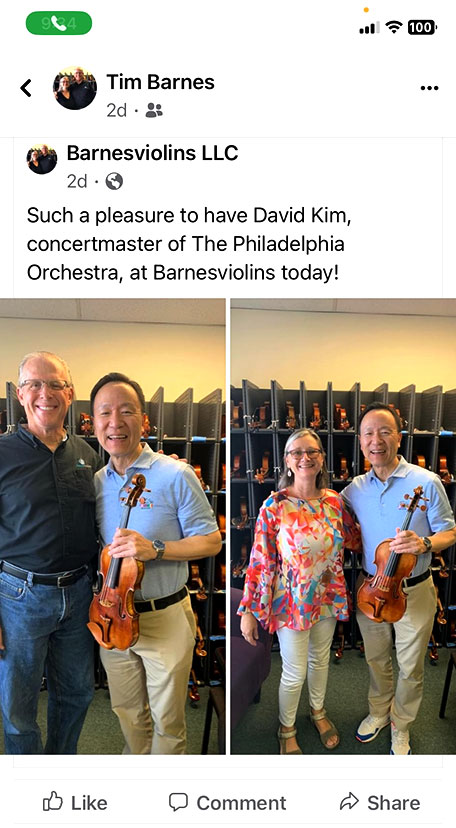 David Kim - Concertmaster: Philadelphia Orchestra
Barnesviolins' Longtime Customer
Barnes violins owner Tim Barnes with longtime customer Chauncey Patterson, who just purchased a viola made by our luthier, John Weisberg.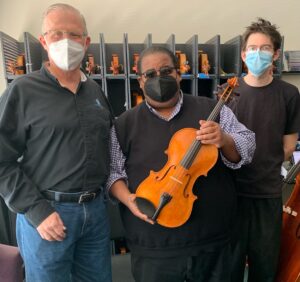 Let's Make Music Together...